Barre, VT: Granite City Grocery
October 18, 2016 @ 5:30 pm

-

7:30 pm

Free
Granite City Grocery will host a screening at the Old Labor Hall in Barre, Vermont.
Refreshments provided by the Cabot Creamery Cooperative.
HISTORY IN THE MAKING
In 2009, the City decided to purchase, raze, and support the redevelopment of the former Brooks Drug building (now the City Place development). City Place was seen as an opportunity to bring a privately-owned private grocery store to downtown Barre. When those efforts did not turn up any takers, a core group of Barre residents came together in July 2012 to explore the feasibility of starting a co-operatively owned grocery store with the goal of meeting Barre's diverse need for affordable, convenient, local, and healthy food.
AND, WITH THAT, THE GRANITE CITY CO-OP, INC., DBA GRANITE CITY GROCERY WAS BORN!
Recognizing that noone is going to come in and meet our needs possibly better than we can, we stepped up to the plate. We incorporated on July 31, 2012, raised money for our market and feasibility study from grants and community contributions, garnered over 600 pledges from people in the community who want to become owners, seated a founding board, and are bringing a market analysis consultant to Barre in July 2013 to analyze a short list of potential sites. While the conversation about starting a community-owed grocery store was prompted by City Place, we have learned that City Place may not be as promising a location as first thought. We have identified several other locations that could possibly serve as a better location. We look forward to learning from our market analyst which site will work best for us. Most importantly, we are committed to a downtown location.
WHY NOW?
For too long, downtown Barre has lacked a grocery store. If we want a healthy community, we need to invest in healthy options that are affordable and accessible. And, with the high probability of at least 200 to 300 full-time workers moving their offices to downtown Barre in the next 2 years, the time might just be ripe to build a community-owned grocery store.
COME JOIN US ON THIS IMPORTANT JOURNEY!
For more information, visit www.granitecitygrocery.coop/events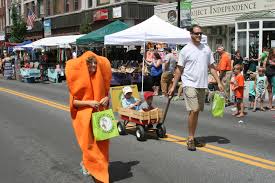 Small screen? Open in Google Maps
Screenings of Food for Change — National Co-op Month, October 2018
Not on the calendar? Email us to host a screening.