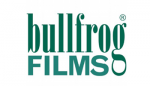 By Educators
Food for Change is available for educational use through Bullfrog Films. The cost for purchases and screenings are listed on their website.
By Co-ops
The feature film Food for Change is included in a 2-DVD set with six additional films. A total of 121 co-ops sponsored the film's production with contributions ranging from $500-10,000. Now that the production phase is completed, we are asking for the same level of support for the Outreach & Distribution phase. Co-ops receive the 2-DVD set with license agreement.
Contributions for one-time screenings are based on audience size:
Community Screening (50 or fewer attendees)
$150
Community Screening (51–100 attendees)
$200
Community Screening (over 100 attendees)
$250

To inquire about a screening or purchase/contribution, please contact Marcia Day, Outreach Assistant: marcia@foodforchange.coop.